Meredith's Mission for Melanoma is a 501(c)(3) tax-exempt organization with a MISSION to raise funds for donations to M. D. Anderson Cancer Center, as well as the future University of Texas Medical School in Austin, in support of their research in melanoma medical oncology. It is also our mission to RAISE AWARENESS of this deadly disease, as well as provide guidance on prevention and support others in their fight.

2018 Fundraiser Tailgate
Our 3rd annual UT Tailgate Fundraiser is right around the corner on November 3rd, 2018. Check out the Tailgate2018 page for more details.

Thank you, Thrivent

We are blessed to have received a $5000 gift from Thrivent Financial to put towards our 2018 donations. Our thanks to Lockie Ealy for recommending Meredith's Mission for Melanoma for this wonderful grant!

2018 Fundraiser Gala
$125,000!
Our 3rd annual Fundraiser Gala on April 28th was a huge success! We raised over $125,000 -- a SIGNIFICANT increase over last year. We'd like to once again thank all of the guests that attended and especially our corporate sponsors. This endeavor is made possible by your generous contributions.
Photos from the 2018 Fundraiser Gala

$40,000!
Meredith's Mission for Melanoma is proud to announce our donation distribution from our 2017 efforts. As you might recall, last year we donated $25,000 to the Skin Cancer Center at MD Anderson. This year, we were able to not only help MD Anderson's efforts with a $20,000 donation, but an equal donation was given the Dell Medical School to assist in their research of melanoma oncology. Congratulations to everyone who made this possible!


2017 Fundraiser Tailgate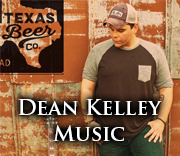 Another great result from our Fundraiser Tailgate. Over $11,000 raised! Thanks to all of our sponsors and everyone that attended!

2017 Fundraiser Gala
Thank you very much to everyone who attended the 2nd Annual Meredith's Mission Gala Fundraiser. Your attendance and contributions are greatly appreciated! We raised over $70,000 from this event -- a considerable increase compared to last year.
Photos from this event are available here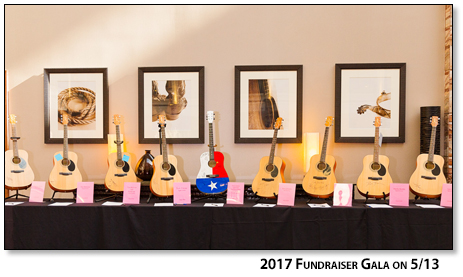 Thank you to everyone that attended the Tailgate Fundraiser on November, Friday the 25th. It was a lot of fun and we raised close to $10,000! We look forward to seeing everyone and more at the 2017 Gala on May 13th.
Photos from the Tailgate2016 are now posted.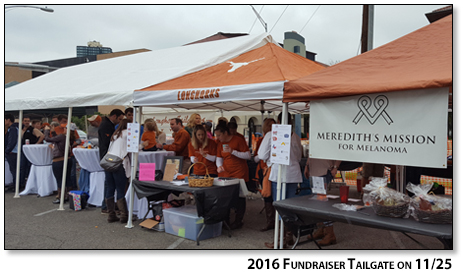 ---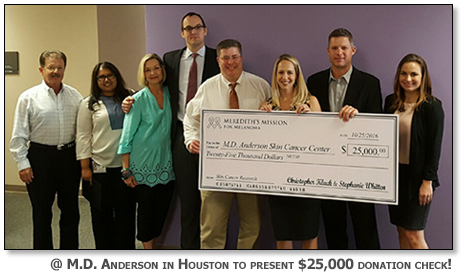 Meredith's Mission for Melanoma is proud to boast the overwhelming success of our First Annual Gala that took place on June 4, 2016 at the University of Texas Alumni Center. Our 3 speakers were informative and moving. Our silent auction was a great success and garnered over $10,000. As a whole, we have grossed approximately $60,000 from the Gala proceeds and individual donations. In September, a check for $25,000 will be donated to MD Anderson Skin Cancer Center. Thank you to everyone that attended and helped us set the bar so high for this annual event.

Our next event should be a fun one especially if you are a fan of sunshine, libations and college football! The first annual Meredith's Mission for Melanoma Benefit Tailgate will be on Friday, November 25th for the Texas vs. TCU game. Hope to see you there!

Skin cancer: Pair of drugs 'eliminate 20% of tumours'
By James Gallagher Health editor, BBC News website
A fifth of people with advanced melanoma have no sign of tumours in their body after treatment with a pair of immunotherapy drugs, a study shows...